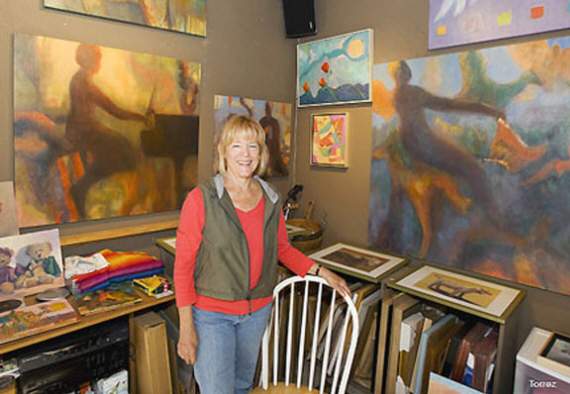 Lesanne Pelle' Coffin
I worked 20 years as a Social Worker. I was a counselor in private practice for the final part of that career. My specialty was spiritual psychology. I taught meditation, and common sense.
At midlife, I decided that I didn't know what I wanted, having helped others determine what they wanted. I took a break, cleaned houses, and carried a mop for a few years. During that time, I had a dream that I was an artist. Shortly after that, I was in Yosemite, and saw a notice for a free art class. That was all I needed…I call it my first miracle. I could never draw or paint before that. I subsequently attended classes at Coastline Community College, Laguna College of Art and Design, and Scottsdale Artist School.